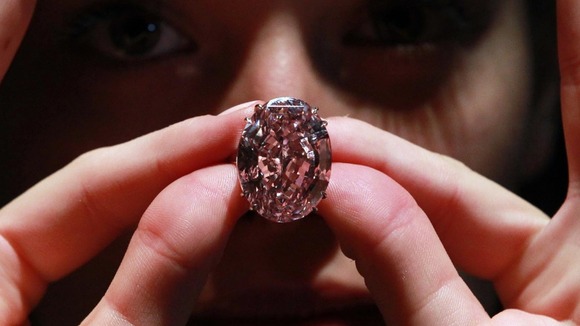 The identity of the person who bought the Pink Star diamond for a world record £46m at auction in Geneva remains a mystery tonight.
But auctioneers have revealed there was a fierce bidding war in the final moments between an in-room bidder and a competitor on a telephone.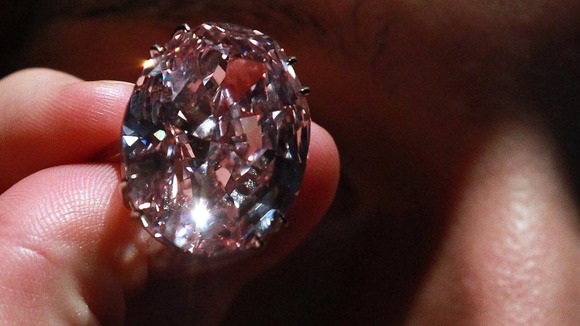 The bidding in Geneva was conducted in Swiss francs, starting at 48 million (£33m) and working its way upwards million-by-million.
There was a long silence as the price reached 67 million Swiss francs, before the in-room bidder came back with the winning 68 million (£46m).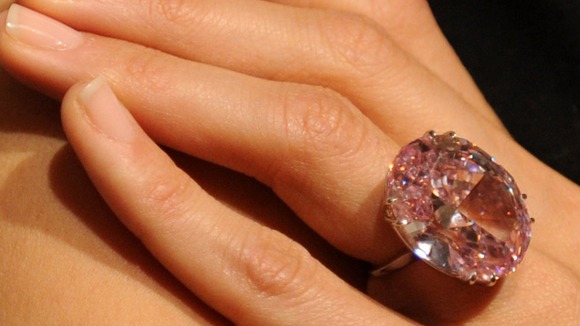 The winning bidder declined to identify himself but did say that he had been representing another individual, whose name and location he also refused to reveal.
After the hammer came down the auction room erupted into applause, as the theme tune from the "Pink Panther" was jokingly played.