Prince Charles has been described as the "most difficult person in the world" to buy a present for by his wife the Duchess of Cornwall.
The Prince of Wales celebrates his 65th birthday today and Camilla revealed that Charles's usual reaction to her presents is one of poorly disguised disinterest:
"I spend ages trying to find something that is really wonderful and then (he says) 'Oh, thank you very much".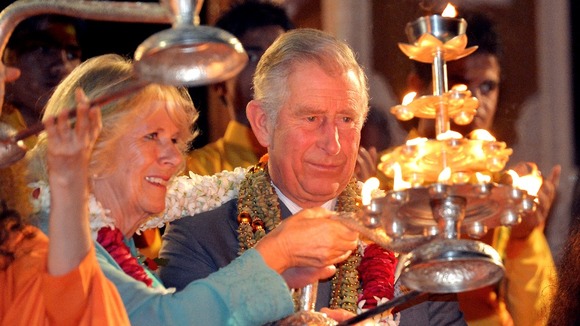 "It so annoying. So he likes to make a list of things that he wants so you get it exactly right. I find this time of year impossible as it's his birthday and then it's Christmas, so you have got two in a row. Everybody else is easy but he is not."
However, the Duchess of Cornwall believes this year's present will please him: "Well, he collects a lot of things and it is something special - china - that I have found. It's what he really likes. And I know he will be happy with that."
Charles will be spending his birthday in India, before the Royal couple fly to Sri Lanka ahead of the start of the Commonwealth Heads of Government Meeting tomorrow.
Read: Prince Charles guest edits Country Life to mark birthday