Prince Charles' 65th birthday celebrations nearly got out of hand when his jacket caught fire after he got too close to a temple oil burner.
The heir to the throne was stood by the burner lit with 65 lamps in his honour and for sale in an antiques shop in India.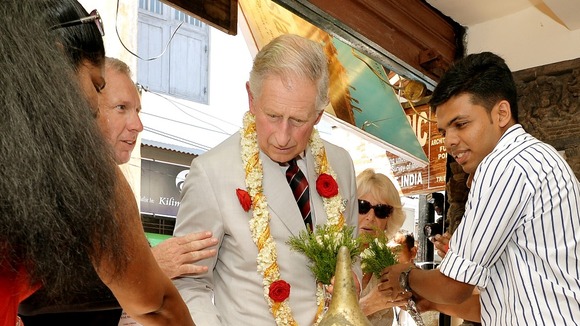 The Prince's linen jacket was pulled out of the flames by a member of his entourage and he turned and joked: "How quickly did you put me out?"
Following the heated experience, the Prince of Wales was treated to a rendition of Happy Birthday by a group on a balcony as he walked past shops with Camilla.