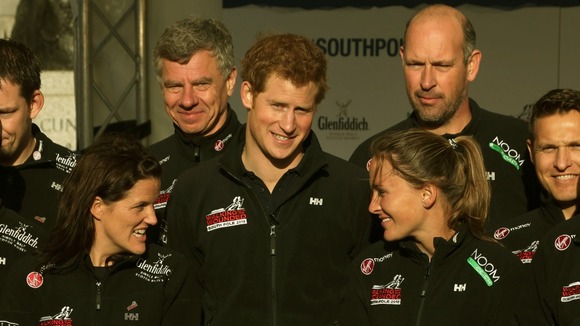 Prince Harry today hailed the courage of 12 wounded servicemen and women who are about to race each other across Antarctica.
In a speech, Harry said: "All the men and women behind me have achieved so much just to get here, let alone actually walk to the South Pole.
"I think it's just a wonderful display of courage from their part and it means so much to everybody else, as it should do, here.
"The cause is for one cause and one cause only, and that's to raise awareness for all the wounded, sick and injured, whether it's in military life or whether it's in civilian life."