The heir to the throne, Prince Charles, is officially a pensioner and his 66-year-old wife, the Duchess of Cornwall joked, "he can join in with me collecting the bus pass."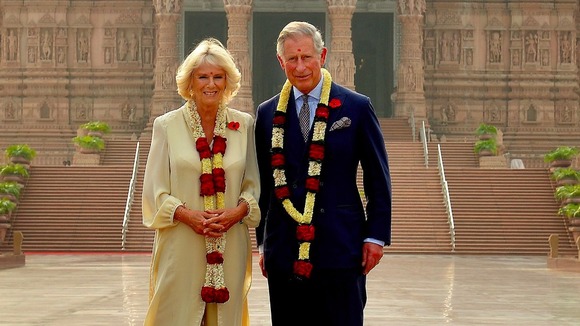 The Prince of Wales will turn 65 in India, where he is on an official tour with his wife Camilla, before the couple fly to Sri Lanka ahead of the Commonwealth Heads of Government Meeting tomorrow.
Camilla told the press in an impromtu interview her husband was "the most difficult person in the world to buy a present for".
However, she found Charles was always pleased to receive china.
The Duchess said: "Well, he collects a lot of things and it is something special - china - that I have found. It's what he really likes. And I know he will be happy with that."