Prince Harry showed his grandparents the different types of equipment he and his teammates would use to trek to the South Pole during a reception at Buckingham Palace.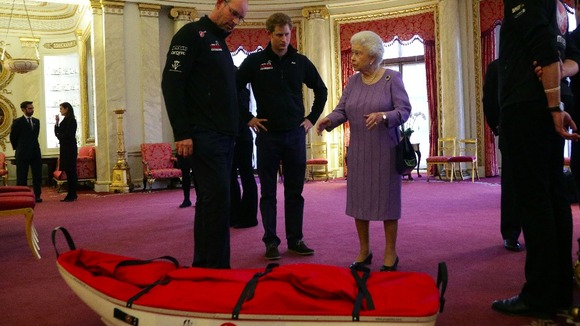 The 29-year-old Prince showed the Queen and Duke of Edinburgh the different types of jackets, boots and special sleds called pulks they will use in their 200 mile trek.
The race to the South Pole, which sees three teams battle it out for first place, are part of a charity effort to raise funds for Walking With The Wounded, which helps retrain injured military personnel for careers in civilian society.