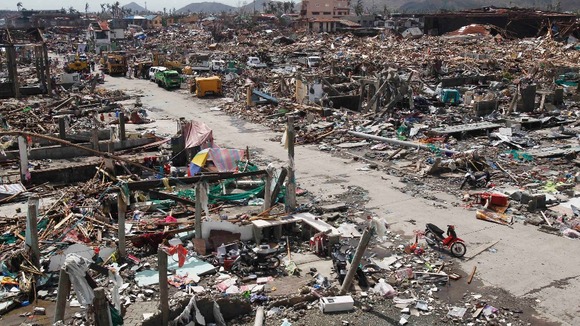 A British man who has reportedly gone missing after Typhoon Haiyan hit the Philippines was visting his girlfriend's relatives near to Tacloban.
Colin Bembridge, his partner and their 3 year old daughter Victoria, are thought to have hired a beach house in Baybay which was devastated in the storm.
Channel 4 News spoke to the mother of Mr Bembridge's girlfriend who showed them the wrecked house where the family had been staying.
She told them:
"I just want to know whether they are dead or whether they were blown by the winds."
While searching the wreckage she found a dress belonging to the youngest of her eight children - and a games consol belonging to Victoria.
She added: "Now that I am here I cannot see them. I am at a loss of where they are. My heart, it's hurting."