David Cameron has urged Sri Lanka's government to show "generosity and magnanimity" towards the country's Tamil minority, after he was mobbed by protesters during a visit to the war-scarred north of the island.
The Prime Minister's car was surrounded by hundreds of demonstrators brandishing photographs of missing relatives after he met officials in Jaffna.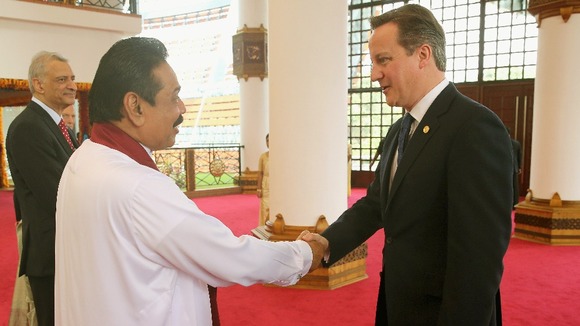 Mr Cameron said that the regime "still has a chance" to take action over human rights that will satisfy the international community: "The fact is about this country that there is a chance of success because the war is over, the terrorism has finished, the fighting is done.
"Now what's needed is generosity and magnanimity from the Sri Lankan government to bring the country together."
Mr Cameron has faced criticism over his decision to attend the Commonwealth conference but he insisted that his appearance would "help draw attention to their plight".