President Mahinda Rajapaksa told a news conference that Sri Lanka had nothing to hide and "will take our time and we will investigate into nearly 30 years of war."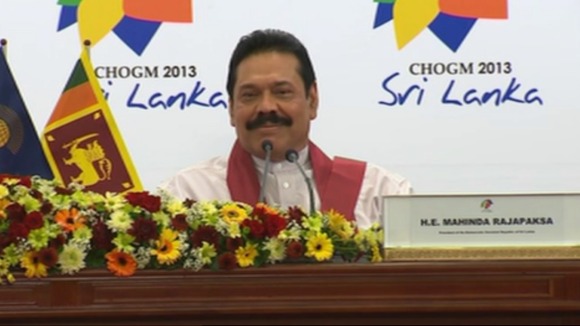 He added: "If there are any allegations we are ready to inquire into it. We have nothing to hide. It's a free country. We need time to settle things."
Some accredited journalists - including ITV's Bill Neely - were denied entry to the press conference, despite requests to the president's aides by the Commonwealth Secretariat and Media Spokesman.
Read: UK reporters blocked from Sri Lanka president press conference