Nick Clegg said he was "not in favour" of lowering the age of consent from 16 to 15 following calls from a leading health expert.
The Deputy Prime Minister told the BBC's Andrew Marr Show, "The age of consent has been in British law for generations in order to protect children.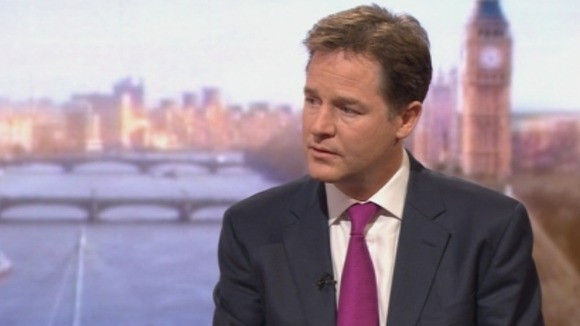 I think this health expert is right in saying there's a problem - we have far too high levels of teenage pregnancy.
"Do I simply think that a blanket reduction in the age of consent is the answer to this difficult dilemma? No".