A fast-moving weather system was threatening 53 million people in the US Midwest with one tornado already reported and the potential for dangerous winds and thunderstorms across 10 states, weather officials said.
A 'tornado watch' is in place in all of the yellow areas on the map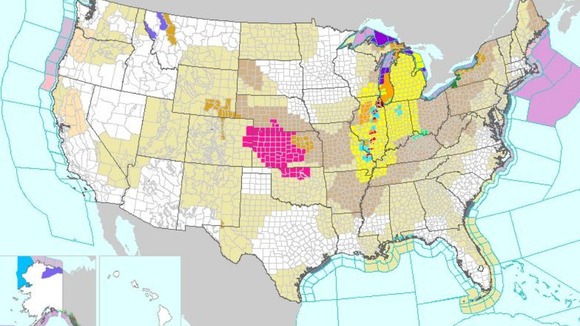 Deputy director of the National Weather Service Laura Furgione said: "We obviously have a very dangerous situation on our hands and it's just getting started."
A large tornado touched down in Illinois today as an expansive storm threatened parts of the Midwest, US meteorologists said.