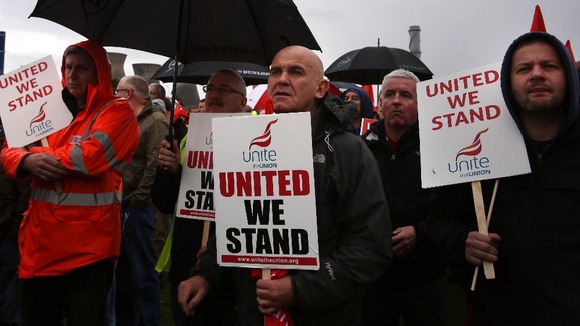 Union officials have dismissed the Government-ordered independent inquiry into industrial disputes as politically motivated and a distraction to the "cost of living crisis".
A Unite spokesman said: "Vince Cable may not have noticed but the Grangemouth dispute has been settled. This review is nothing more than a Tory election stunt which no trade unionist will collaborate with."
GMB general secretary Paul Kenny agreed, saying the announcement "seems like another sop to the Tory backbenches".
He said the "real scandal at Grangemouth" concerned the chairman of the refinery's owners Ineos, Jim Ratcliffe, and how he was "able with impunity to hold the country to ransom".