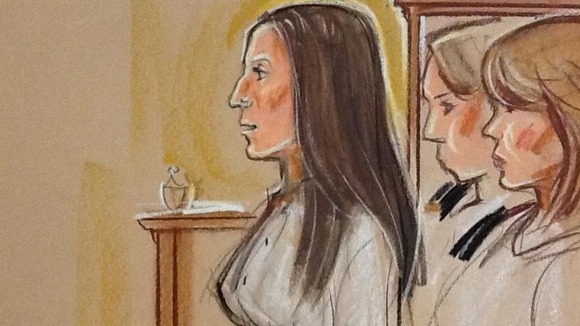 Joanna Dennehy today pleaded guilty at the Old Bailey to murdering three men and to attempting to kill two others.
Her plea came as a surprise even to her own barrister.
The 30 year old, who is from Peterborough, was accused of stabbing the victims to death and dumping their bodies in ditches.
Kevin Lee, 48, Lukasz Slaboszewski, 31, and John Chapman, 56, who were found with multiple wounds between March and April.
Dennehy also pleaded guilty to the attempted murders of another two men, Robin Bereza and John Rogers.
And admitted "preventing the lawful and decent burial" of all three murder victims.
Her co-defendant, Gary Richards, has pleaded not guilty to two counts of attempted murder and three counts of preventing burial.