Russian investigators are trying to determine why the crew of a plane that crashed at an airport were unable to land on the first attempt.
Alexander Poltinin, the head of the local branch of Russia's Investigative Committee, said they are looking at the possibility of pilot error or equipment failure.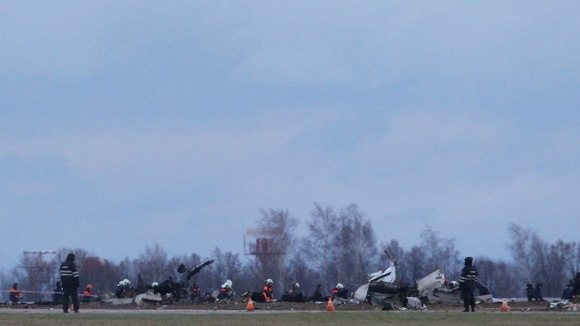 The traffic controller at Kazan airport said the crew told him they were not ready for landing as it was approaching, but did not specify the problem.
One of the plane's two black boxes has been found, Mr Poltinin said, adding it could take weeks to identify some of the victims.