A Brisbane newspaper has kept to their word and refused to name Stuart Broad in their latest report, despite the bowler's stunning performance on the opening day of the Ashes.
The Courier-Mail published a front page without an image of Broad under the headline, the "Phantom Menace".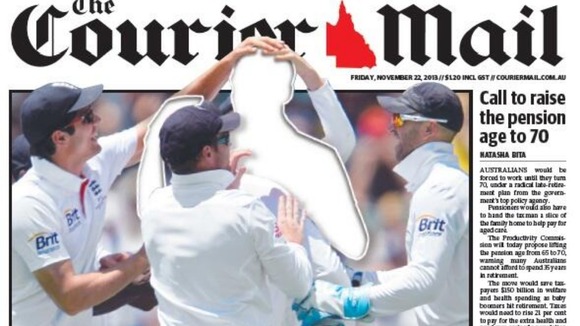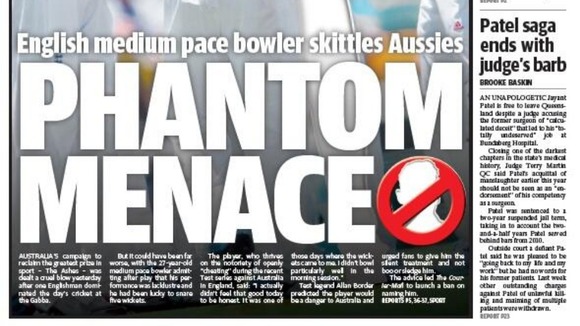 The paper have previously described Broad as a "smug Pommie cheat" and accused him of "sullying the gentlemen's game" after an incident during the previous Ashes series.
Broad responded to the boos of the Australian crowd at the Gabba by taking five wickets to give England the advantage as Australia struggled on 273-8.
Following the match, the 27-year-old walked into the press room clutching a copy of the paper perhaps to prove the tabloid's attempts to unsettle him had had the opposite effect.