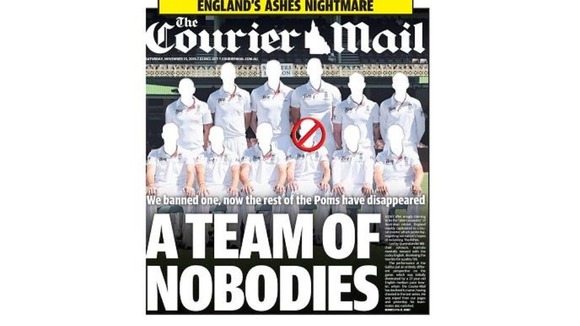 Australian media have reacted with glee to England's disastrous performance in the first innings in the first Ashes Test.
The Courier Mail, which has been involved in a row with England players Stuard Broad and Kevin Pietersen has celebrated "England's Ashes nightmare."
Yesterday it labelled Broad, who took five wickets, the "phantom menace."
Read more: Aussie newspaper bans name of 'Pommie cheat' Stuart Broad