Jonathan Trott has taken a brave step in leaving England's Ashes tour to battle a stress-related illness, the Professional Cricketers' Association (PCA) have said.
The PCA chief executive Angus Porter said: "This does require bravery, admitting to a problem very publicly and leaving a tour and team-mates, that's the brave thing to do.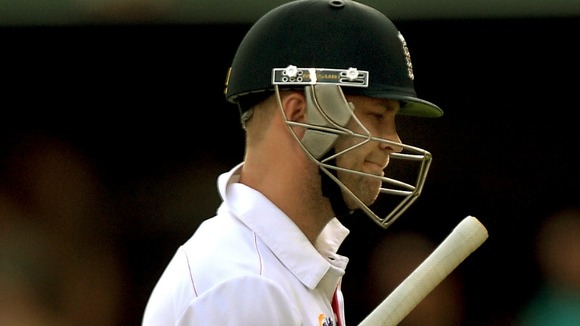 "It would have been much easier in many ways to plough on, and not address the problem, and maybe that's what people would have done 10 or 20 years ago and we'd never have known why they performed badly.
"At least we've grown up to the point that people acknowledge just as you shouldn't play on with a knee injury you shouldn't play on with a brain injury - you should seek treatment and get yourself right for the future."
Echoing the thoughts of Andy Flower, Porter said comments made by Australia's David Warner had no bearing on the illness Trott was already battling.
Read: Psychologist: Media spotlight inevitably increases stress