Police believe a phone call reporting a man was en route to Yale University's campus "with the intention of shooting people" may have been a hoax.
Yale University in New Haven, Connecticut, was lockdown following the security alert, with Yale, New Haven and state police among the forces who descended on the Old Campus in the hunt for the gunman.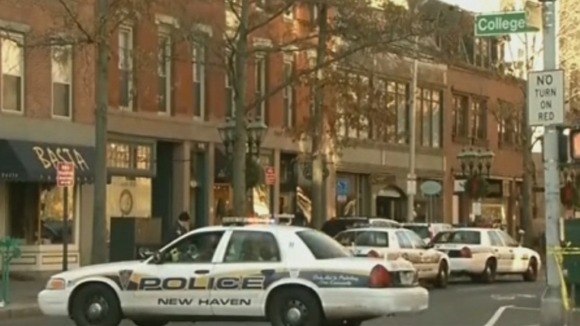 New Haven Police Chief Dean Esserman said the anonymous caller, who is not believed to be a student, was the one making the threat.
Esserman said the FBI is using voice recognition software to try and determine the identity of the caller, who will then be arrested and charged.
"We're going to find the person who made that call, we're going to put handcuffs on the person who made that call," Esserman added.