British medics aboard HMS Illustrious have carried out life-saving operations on two children left with infected limbs in the wake of Typhoon Haiyan, International Development Secretary Justine Greening has told MPs.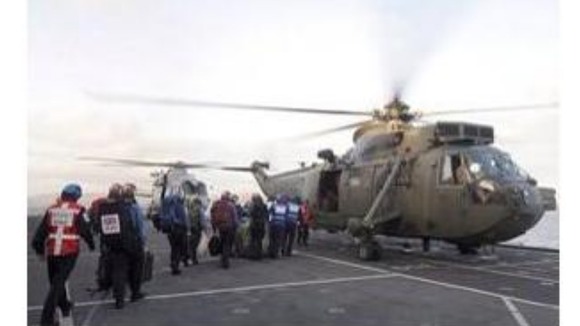 Ms Greening told the Commons that along with the medical success stories, around 800,000 people in the Philippines are thought to have received help from the UK aid effort.
"This military support has been crucial in delivering relief to the more remote islands, including the provision of emergency medical assistance through the UK international trauma team," she said.
Pictures: Crew of HMS Illustrious delivers aid to Typhoon victims