A fatal construction accident at Sao Paulo's World Cup stadium may delay its opening until February, but FIFA is not worried about it being ready for the World Cup, Reuters has reported.
A preliminary investigation into yesterday's accident indicated that damage was confined to the concourse area and did not affect the stands that could have taken longer to fix, a Reuters source said.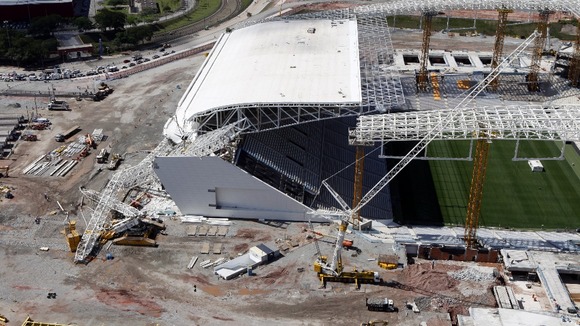 FIFA has said all World Cup stadiums must be finished by the end of December, but that would appear impossible in Sao Paolo following the accident.
FIFA said earlier today it would not know the length of the delay at the venue "until next week at the earliest".