Empire State Building lights up for 'Thanksgivukkah'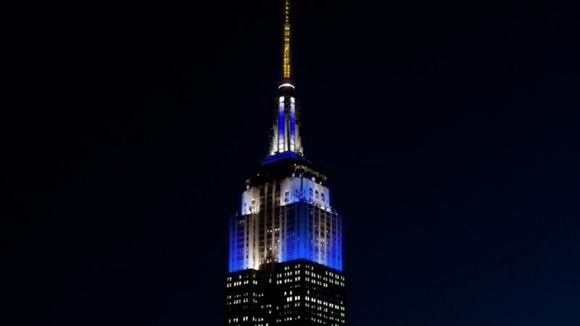 The iconic Empire State Building in New York will be lighting up blue and white to celebrate the Jewish festival of Hannukkah and Thanksgiving.
The building's official Twitter feed has light-heartedly named the combined holidays 'Thanksgivukkah'.
Earlier President Obama pardoned the Thanksgiving Turkey ahead of the American celebrations.