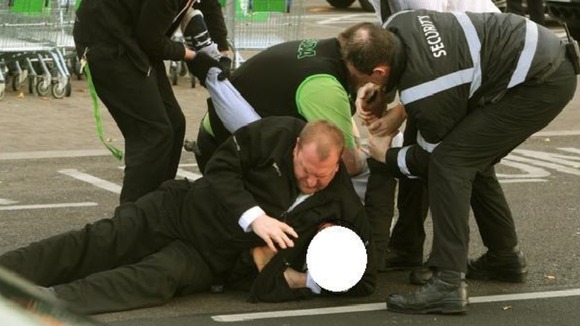 Security guards were forced to restrain a shopper after a row broke out at an Asda store in Bristol today during the 'Black Friday' rush to buy cut-price goods.
The man was tackled by security guards after attempting to buy two 60-inch televisions.
Black Friday - traditionally a US event - sparked a frenzy of purchases in some stores in the UK as shoppers rushed to snap up cheap deals.