Members of the British and Belgian miltiary stand in salute in front of the sacred soil aboard the Belgian Frigate Louise Marie. The soil is for the new Flanders Fields Memorial Garden, and as a special gesture to its arrival in the UK the Tower Bridge was raised fully in compliment.
Seventy sandbags of soil from battlefields in World War One will be carried through London today as part on their way to a new memorial garden which will mark next year's 100th anniversary of the start of the war.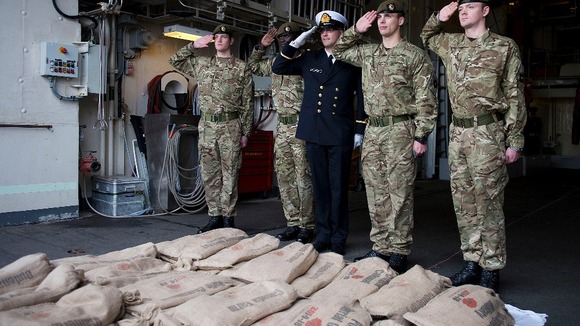 Read: 'Sacred soil' to be taken to London memorial
The soil arrived in London yesterday and will be taken by gun carriage from HMS Belfast to Wellington Barracks, where the Flanders Field Memorial Garden is being created.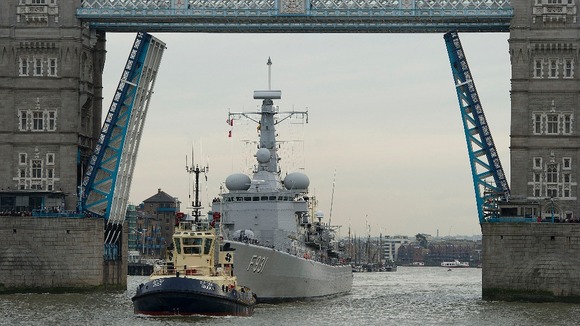 The bags were delivered by the Belgian Navy frigate Louise-Marie, which sailed through Tower Bridge, opened fully in recognition of the event.