Passengers on the North-West train which derailed in New York, killing at least four, have told how they thought they were travelling "a lot faster" than usual prior to its crash.
"It was coming towards Spuyten Duyvil and you could feel it starting to lean and it was like 'hey what's going on, and then it hit the curb real hard and flopped over and slid down the hill," Dennis O'Neil told NBC.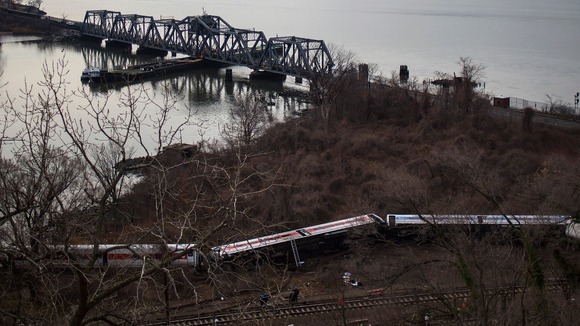 Passenger Frank Tatulli, who was in the first car, told television station WABC the train was travelling much faster than usual.
"The guy was going real fast on the turns and I just didn't know why because we were making good time," he said.
"And all of a sudden we derailed on the turn."