Opposition leaders in Ukraine have distanced themselves from an alleged attempt by protesters to break through police lines near Viktor Yanukovich's presidential headquarters.
"We know that the president wants to ... declare a state of emergency in the country," former economy minister Arseny Yatsenyuk told journalists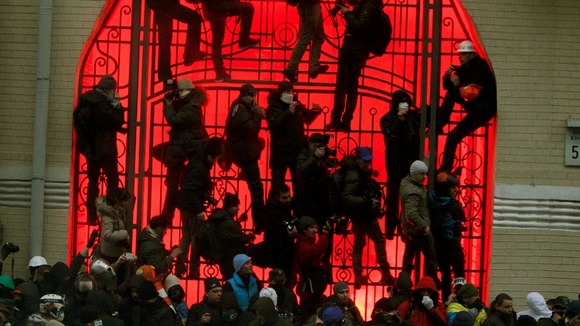 A group of protesters reportedly used a tractor to try to break through police lines near the headquarters, eyewitnesses said, while Interior ministry forces used tear gas to disperse the group.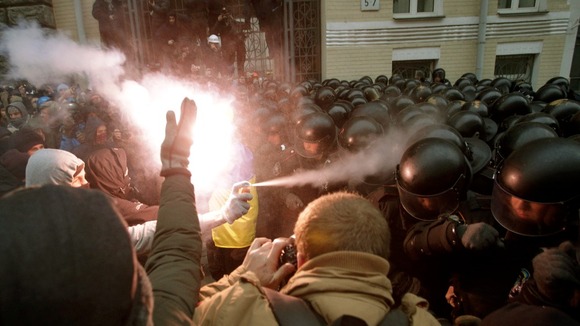 Earlier, an estimated 350,000 people gathered in the city's 'Independence Square' in a rally in favour of greater EU integration.