There have been violent clashes between protesters and riot police in the Ukrainian capital Kiev over the government's decision to suspend preparations to sign a landmark trade pact with the EU.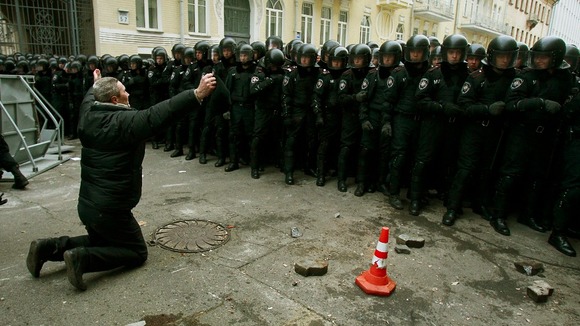 Ukrainian opposition leader Vitaly Klitschko addressed hundreds of thousands of protesters at a rally in central Kiev calling for President Viktor Yanukovich to resign.
Protesters broke into the city hall and occupied at least part of the building and climbed the gate of the presidential administration building.
President Yanukovich's decision to forego the trade agreement is widely seen as a move to improve ties with Russia instead of the EU.