The four people killed as a train derailed in the Bronx area of New York City have been named, NBC News reports.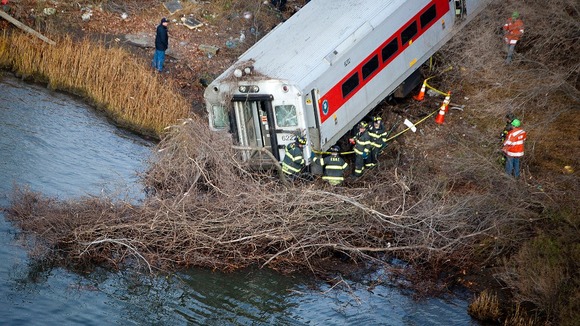 Jim Lovell, 58, James Ferrari, 59, Donna Smith, 54, and Ahn Kisook, 35, were killed when seven carriages flipped onto their sides after the train hurtled around a sharp curve.
Passengers were tossed around like rag dolls during the crash, authorities said.