China's leadership said the country may invest in the controversial HS2 rail project and a new generation of nuclear power stations in the UK.
Speaking after talks with David Cameron on the first day of the Prime Minister's visit to China, Premier Li Keqiang said the two sides had agreed to "push for breakthroughs" on nuclear power and high-speed rail.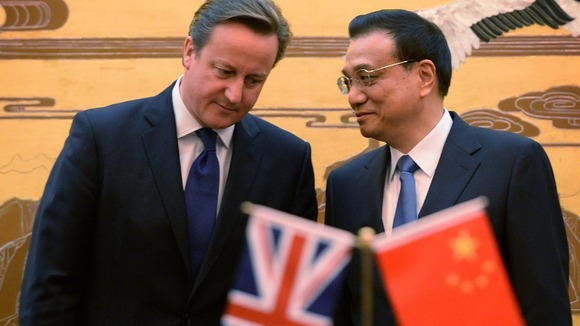 Mr Li said, "The Chinese side is willing to not only participate but also purchase equities and stocks in UK nuclear power projects, and the UK side is open to this idea."
Speaking ahead of his visit last week, Mr Cameron said, "In terms of HS2, I very much welcome Chinese investment into British infrastructure".