Alex Salmond, Scotland's First Minister, has signed a book of condolence for the victims of Glasgow's helicopter crash, writing the message: "Scotland stands with Glasgow."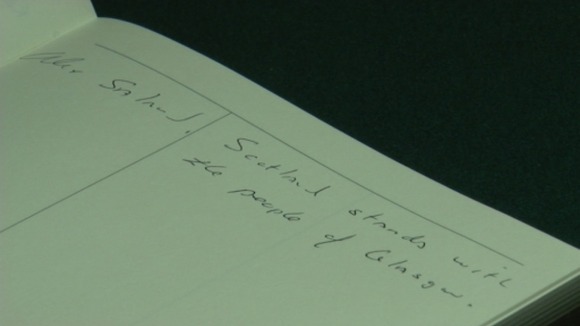 More than 650 people, including survivors, children and students, have signed the book.
Watch: Deputy PM pays tribute to Glasgow emergency workers
Mr Salmond said: "I had a look at some of the messages when I was able to sign the book today and people are expressing sympathy, condolence obviously, as you would expect, but also solidarity."