Mr Cameron had a reminder of home as he met the chairman of China's biggest vehicle manufacturer Geely, which now owns the makers of London's famous black taxis, Manganese Bronze Holdings.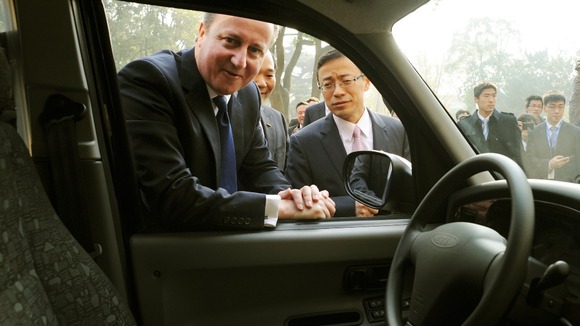 Geely has announced an £80 million investment into research and production of the new hybrid TX5 model, expected to create 500 new jobs at the Coventry plant, quadrupling the workforce.
After meeting company chairman Li Shifu in Shanghai, the Prime Minister said:
"Black cabs are synonymous with London. Getting one in Shanghai today highlights how the links between the UK and China can bring rewards for both - Chinese investment helping British businesses to succeed and grow."
Watch: 'Alright guv': Cameron in a London taxi on China trip