A New York commuter train that derailed, killing four people, was travelling nearly three times faster than the speed limit, officials said.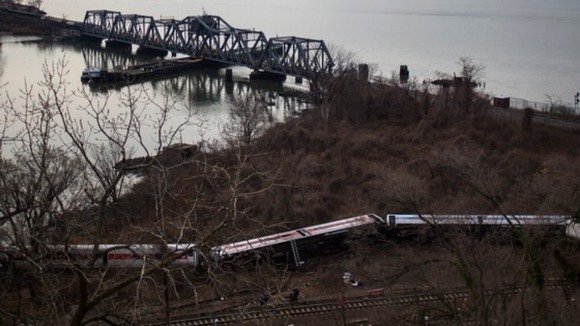 The seven-carriage train had been travelling at 82mph before entering a 30mph speed limit zone on a curved section of the track where it crashed.
The train's brakes were working but they were applied "very late in the game", National Transportation Safety Board member Earl Weener told reporters.
He added that investigators were considering a driver error being the cause of the crash but had not yet ruled out other possibilities.