Education Secretary Michael Gove said the UK's poor performance on the international school tables underlines the urgent need for the reforms the government is making.
Read: UK education performance 'failing to improve'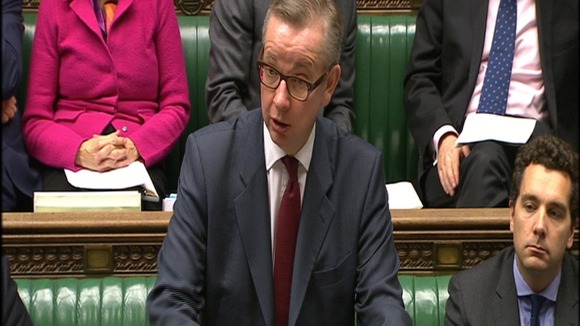 Addressing MPs in the House of Commons, he said:
These poor results show the last government failed to secure the improvements in school standards our young people desperately need. Labour poured billions of pounds into schools and ratcheted up exam grades - yet our education system stagnated and we fell behind other nations."
More: UK education 'still lagging behind' leading countries
Labour's shadow education secretary Tristram Hunt said the poor performance showed the failings of the government's schools policy.
"The PISA report is a big wake-up call. Eastern dominance centres on the importance that these high performing education systems place on the quality and status of the teaching profession as the central lever for driving up standards.
"This report exposes the failings of this Government's schools policy: a policy that has sent unqualified teachers into the classroom and prevented effective collaboration between schools."