Thai anti-government protest leader Suthep Thaugsuban said today that he will continue the fight to oust Prime Minister Yingluck Shinawatra, despite a government decision earlier not to confront protesters.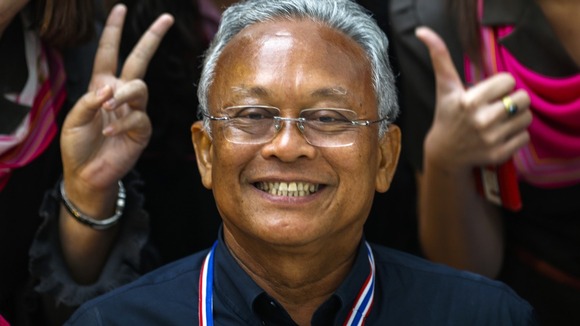 "Today we won a partial victory but we will fight on until the Thaksin regime has been driven out," he said in a speech to supporters, a reference to the influence Yingluck's brother, former premier Thaksin Shinwatra.
Watch: Battle in Bangkok as protesters call for PM's resignation
Earlier, the government ordered police to stand down and allow protesters into state buildings, removing a flashpoint for clashes and effectively bringing an end to days of violence in Bangkok in which five people have died.