The wreckage of the police helicopter which crashed in to a Glasgow pub has arrived in Hampshire for further investigations in to what caused the crash.
BBC Scotland reports that the aircraft arrived at Farnborough Airport, where the Air Accidents Investigation Branch (AAIB) is based, earlier this evening.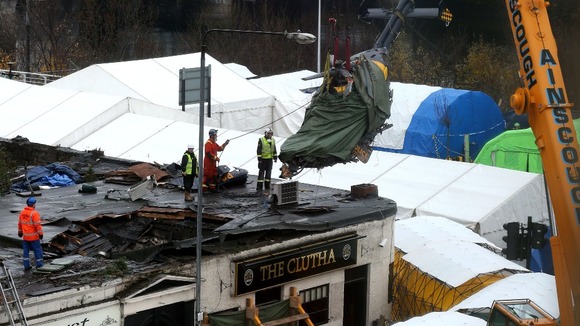 Background: Bodies of victims of Glasgow helicopter crash released
The Crown Office and Procurator Fiscal Service (COPFS) in Scotland today published details of the investigation process.
The information sheet on its website explains what has happened so far in respect of the investigation and outlines further expected steps, as well as the roles of all the investigating authorities involved in looking at what caused the crash to happen.