The UK is seeking formal dialogue with China on cyber-security, to address concerns over issues like hacking, industrial espionage, disruption of services and invasion of privacy.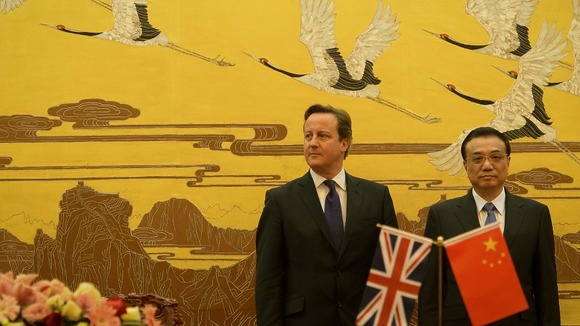 Read: Newspaper's criticism of UK is stinging as Cameron courts leaders
David Cameron raised the issue in talks with Chinese prime minister Li Keqiang during his visit to the far eastern country, which has long been the focus of allegations about illicit use of cyberspace.
The Prime Minister said Britain and China should work together on making the internet function properly to drive the economy forward without undermining privacy or security.
Speaking to reporters in Shanghai, Mr Cameron said: "I think that a proper cyber dialogue between countries is necessary and I have raised this with the Chinese leadership - that we need to properly discuss these issues. It is an issue of mutual concern and one that we should be discussing."
UK Government sources said that Mr Li showed a "readiness to engage" on the issue..