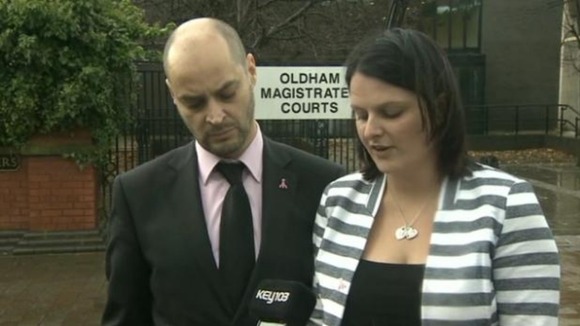 Speaking outside Oldham Magistrates Court, the parents of nine-month-old Millie Thompson, said they plan to sue the nursery where their daughter suffered a fatal choking incident last October.
Mrs Thompson added: "Unfortunately the 999 operator was not in the room with Millie and could not see the seriousness of Millie's situation."
She criticised the quality of first aid care given to "our beloved daughter" up to the point where the paramedics attended and added the ambulance service had conceded it had wrongly graded the call.