Nelson Mandela's daughter has revealed her father is "fine" but "frail" at a premiere of a film about the former South African president's life.
"My father is fine. He's 95 years old and he is pretty frail. We are hoping to see more of him," she said of the former South African leader, who is in ill health," Zindzi Mandela said.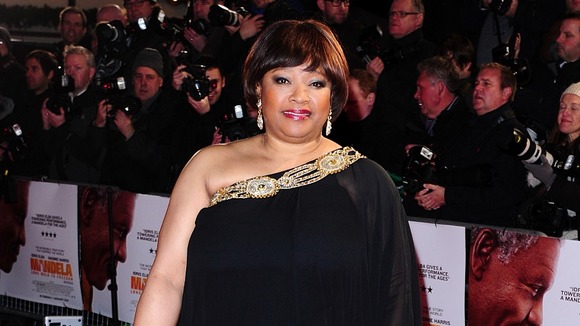 Mandela is receiving medical treatment at his home in Johannesburg after he was previously admitted to hospital in June for a recurring lung infection.
Zindzi Mandela joined the Duke and Duchess of Cambridge and the film's stars Idris Elba and Naomie Harris on the red carpet at Leicester Square for the UK premiere.