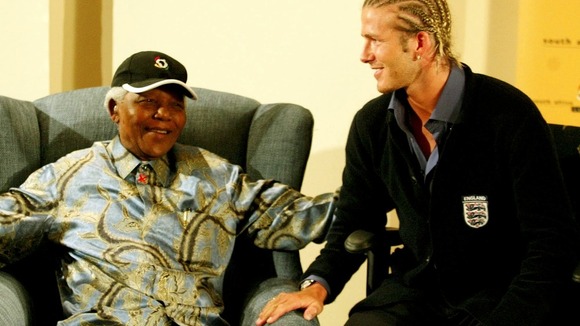 Former England captain David Beckham has paid tribute to Nelson Mandela, whom he met while on international duty in South Africa in 2003.
Writing on his Facebook page, Beckham said: "My heart goes out to the people in South Africa and Mr Mandela's family.
"We have lost a true gentleman and a courageous human being. It was truly an honor to have known a man who had genuine love for so many people. Rest in peace."
Pele: Mandela 'one of most influential people in my life'