People are still queuing around the block at South Africa House in Trafalgar Square, the line is two or three people deep in places as they wait to sign the book of condolence.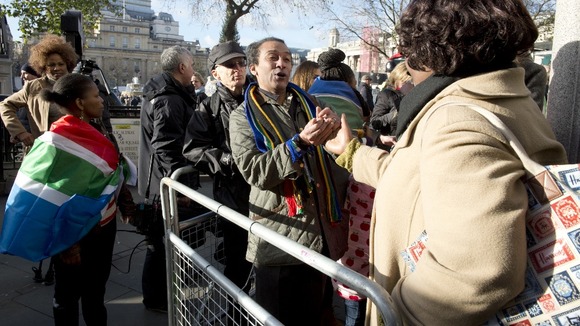 People have been singing songs from the liberation era and there have been promises that it will stay open until everyone has signed the book, which at the moment looks like it could be many hours.
In the last hour Zindzi Mandela, who was been in London for the film premier of the Mandela biopic has left her hotel in order to head back to South Africa to be with her family.