Delays caused by air traffic control problems could last for the entire day, an aviation expert has warned.
Independent aviation analyst Chris Yates said: "It's going to be a day of frustrations and the knock-on effects are going to last for the whole day because of the backlog of planes. It will be a tough day for everybody.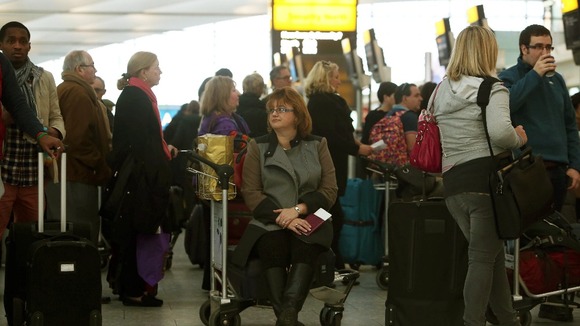 "There are contingency plans in place whenever this happens. Many of the long-haul flights, coming from China, India, the US and so on, passengers sitting on those planes may find themselves diverted to continental airports.
"But it's going to be a long wait for them. When the system kicks back in and starts working, there will be a backlog of flights.
"For those waiting to fly out, it's going to be a case of sitting around the airport terminal until things get back to normal."