Barack Obama has spoken to Nelson Mandela's widow Graca Machel on the phone to express condolences over the death of the former South African president at the age of 95.
The US President and first lady Michelle Obama are due to visit South Africa next week to participate in memorial events.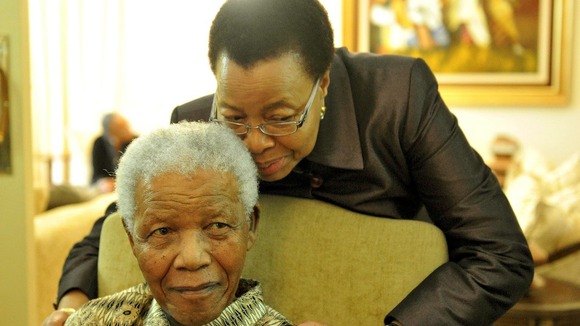 In a statement the White House said: "The President thanked Mrs Machel for the profound influence that Nelson Mandela has had on him, and underscored the power of President Mandela's example for the people of South Africa and the entire world.
"President Obama expressed gratitude and thanks for the joy that Graça Machel brought to Nelson Mandela's life, and the commitment to a peaceful, fair, and loving world that she and President Mandela shared."