Nelson Mandela's former wife Winnie Mandela has arrived at a memorial service in Johannesburg as a "national day of prayer and reflection" got underway for the former South African president.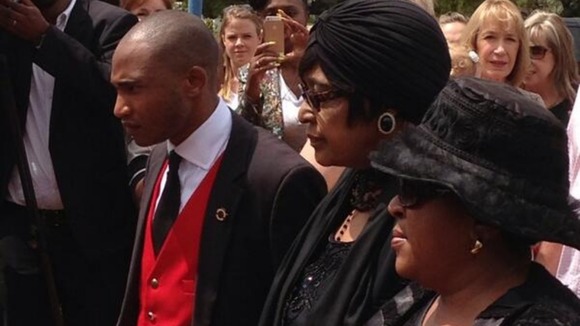 President Jacob Zuma also arrived at the Bryanston Methodist Church to pay tribute to Mandela who died on Thursday at the age of 95.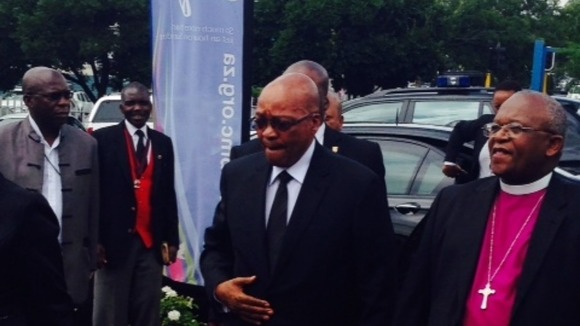 The service is one of a series of events to mark the death of the civil rights activist.
Read: Flowers tributes grow outside Mandela's Johannesburg home