US President Barack Obama will lead tributes from world leaders to Nelson Mandela tomorrow at the memorial service in Johannesburg.
UN Secretary General Ban Ki-moon will lead the international tributes, followed by Dr Nkosazana Dlamini Zuma from the African Union.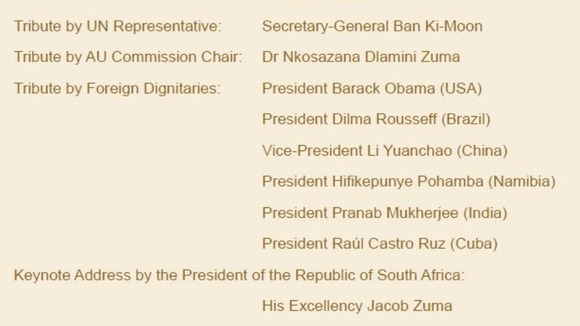 Obama will be followed by Brazil's President Dilma Rousseff, China's Vice-President Li Yuanchao, Namibia's President Hifikepunye Pohamba, India's President Pranab Mukherjee and the last international tribute will come from President Raul Castro.