As night fell on the hundreds of thousands of protesters still outside government buildings in Bangkok, protest leader Suthep Thaugsuban made a speech to his supporters, calling for the prime minister to step down.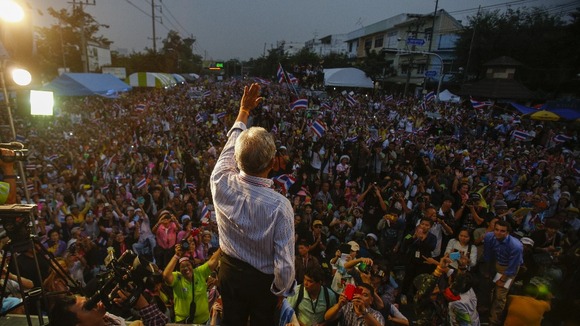 Mr Thaugsuban said Yingluck Shinawatra's government corrupt and incompetent and has called for a "people's council" of appointed "good people" to replace the government. He said:
"From this minute onwards, all Thais have taken power back for the people."