Reports of angry mobs looting houses and setting cars on fire are coming from the Central African Republic.
The capital city of Bangui saw a mosque set on fire, with civilians armed with wooden clubs and machetes attacking nearby houses.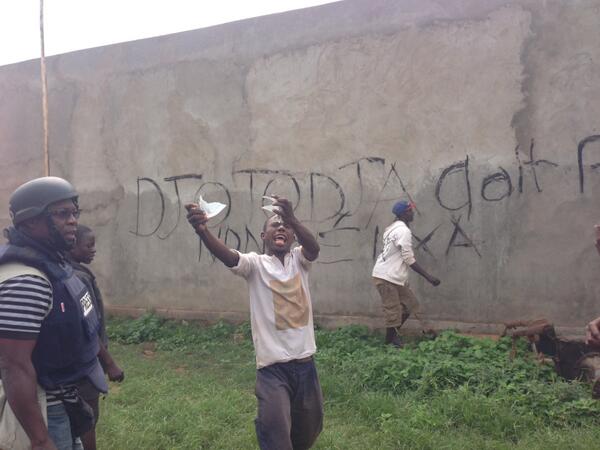 Latest report from UNOCHA for #CAR - 459 dead following clashes, 108,000 displaced in Bangui, 533,000 displaced across the country.
We met a 14 year old boy in the #Seleka military camp today. All his family was killed so he wants to be a soldier. Wrong. #CARcrisis @hrw