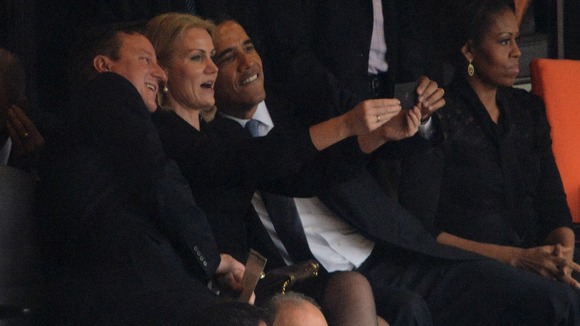 President Obama and David Cameron appear to have been caught taking a "selfie" with the Danish Prime Minister Helle Thorning-Schmidt during Nelson Mandela's memorial service.
A photo of the trio shows them leaning in to get into the shot.
Ms Thorning-Schmidt is married to the son of former Labour leader, Lord Kinnock.
Watch Obama's historic handshake with Castro
Cameron shares selfie with Chinese businessman**
Gallery: A look at some famous celebrity fans of the 'selfie'