Gay icon Russian dolls to be auctioned by charity
A charity is holding an auction of seven sets of Russian dolls featuring British gay icons in order to raise money for its work with the LGBT community in Russia.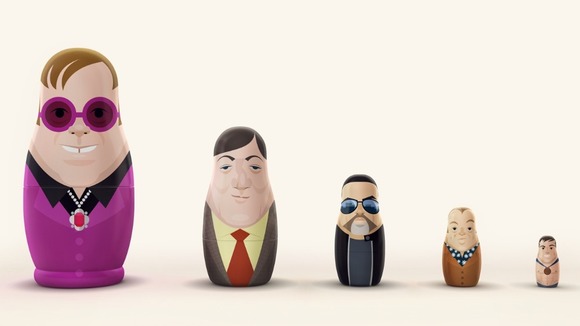 The hand-painted icons featured on the dolls are: Elton John, George Michael, Stephen Fry, Graham Norton and Tom Daly.
The Kaleidoscope Trust says it commissioned the limited edition dolls in order to "stick two fingers up at homophobia in Russia this Christmas".
You can bid for the dolls online at www.torussiawithlove.co.uk from tomorrow until December 22nd.
Read: Tom Daley reveals gay relationship
Read: Stephen Fry calls for protest symbol at Sochi Olympics