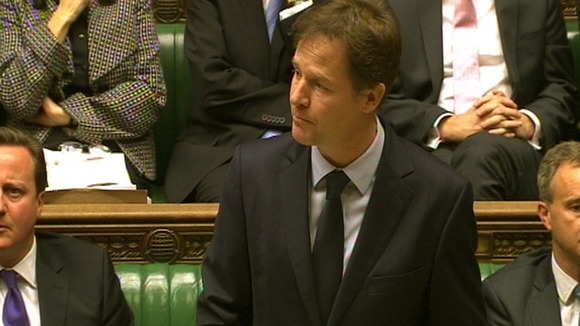 Deputy Prime Minister Nick Clegg said the government had written to the Independent Parliamentary Standards Authority (Ipsa) urging them to take account of the overwhelming public anger at a decision to raise their pay by 11%.
Read: MPs' pay rise 'unacceptable'
Mr Clegg said the letter stressed "how MPs are remunerated really does need to go with the grain of public consent."
But he stressed Ipsa were an independent body, and MPs had no input in deciding on the pay hike.
"The body that has put forward this suggestion is entirely independent of politicians precisely because politicians, when they were deciding on their own pay and rations in the past, got into the total mess of the expenses scandal.
"Some people are suggesting because this body has come up with this bad recommendation we should somehow scrap it. I would be very wary of turning the clock back and going back to the bad old days of MPs being judge and jury of their own pay and expenses all over again."
Ipsa's recommendation was "not cast in stone" and would be reviewed after the election, he added.