Nelson Mandela's former wife Winnie told ITV News in an exclusive interview she was "blessed to be there for his last breath".
Winnie Mandela told ITV News presenter Mark Austin: "I went close to him and I noticed he was breathing very slowly ... I was trying to feel the temperature [of his skin] and he felt cold.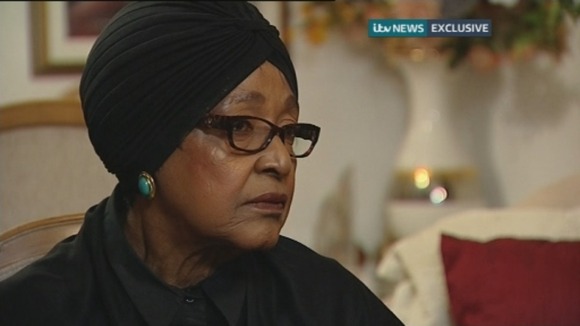 "Then he drew his last breath and just rested ... He was gone".
Watch Mark Austin's interview with Winnie Mandela on ITV News at 6.30pm