Winnie Mandela exclusively told ITV News her fondest memory of ex-husband Nelson Mandela was "the little time we spent together".
Ms Mandela told ITV News presenter Mark Austin: " We never really lived together ... The few moments we had together were so precious that we were lost in each other.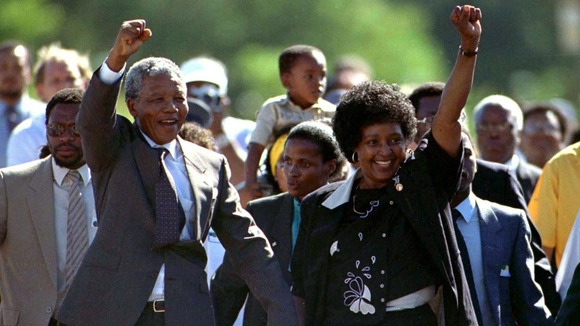 "I had very little time to love him and be with him because he was jailed ... he was in the treason trial, then he was in the state of emergency, then he was jailed, then he was a black pimpernel.
"We never had time to love each other as we did theoretically. That love was always expressed through pen and paper - it was a relationship that matured through black and white."